Events,Food news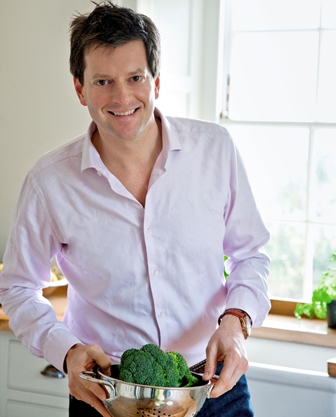 Masterchef judge, TV food critic and writer William Sitwell will be setting aside his campaign against square plates to cut the ribbon on the new Love Northampton Food and Drink Festival being staged in the town next month!
The free festival, being funded by the Northampton Town Centre Business Improvement District (BID) and supported by Northampton Borough Council, is taking place from 11am to 4pm on Friday 4th July and Saturday 5th July and will centre on a food fayre in the Guildhall, while nearby restaurants, cafés and pubs will tempt diners and drinkers with month-long festival vouchers and special offers and be promoting the best of Northamptonshire produce on their menus.
William, who lives in the south of the county and who has recently been hitting the culinary headlines for leading the charge on round plates over their square counterparts, is looking forward to the opportunity to sinking his teeth into the array of tasty wares from the local artisan producers who are sampling and selling their mouth-watering range of goodies across the two days – everything from beers to biscuits, chutneys to cheese; "My beloved Northamptonshire represents so much that is great about modern foodie Britain – and it's getting better!" enthused William.
"So I really hope that this new festival will attract a large number of visitors to Northampton, keen not only to discover the local delicious delights that we have to offer but also to help our county town flourish as a real dining hub" he added.
Rachel Mallows of The Mallows Company, who is organising the festival on behalf of Northampton Town Centre BID, says she is thrilled to have the Masterchef judge's backing; "We're absolutely delighted that William is showing his support for this event as it offers a culinary stamp of approval to what we know is going to be a wonderful festival" explained Rachel.
"There's already a real excitement building up among the town's eateries and the food businesses involved who are all really looking forward to the two days and so we'd encourage all food lovers to join us and make the most of the fantastic dining discounts and tasty treats that will be on offer!" she added.
For more details of the Love Northampton Food and Drink Festival, please visit
www.love northampton.co.uk/blog/food-and-drink-festival or like us on facebook or follow us on twitter @NorthamptonBID or #LoveNFADF. Alternatively please call 01933 664437.