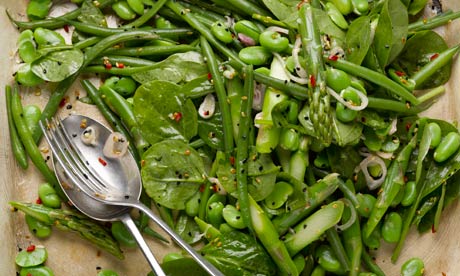 Six Sumptuous Summer Salads
Do you love salad? Do you struggle to make them tasty and sensational? This is the perfect course for you!
James Claydon will teach you the methods for making the most delicious salads. You will make six salads which may be used to accompany a dish or easily make a wholesome, fulfilling and complete meal.
During the day, he will guide you through the stages; you will prepare:
Panzanella – Tuscan Summer Salad
Asparagus, Broad Bean, Pea, Chilli and Mint with Buffalo Ricotta
Shaved Fennel, Celery and Lemon with Smoked Mackerel, Creme Fraiche & Horse Radish Dressing, Watercress & Rocket
Roast Peppers with Anchovies & Capers
Cornish Crab, Pink Grapefruit, Avocado & Ginger
Roast Beetroot with Oregano with Rocket & Walnut Pesto
Your course will begin at 9.30am through to 3.30pm.  All your ingredients, recipes and lunch are provided.