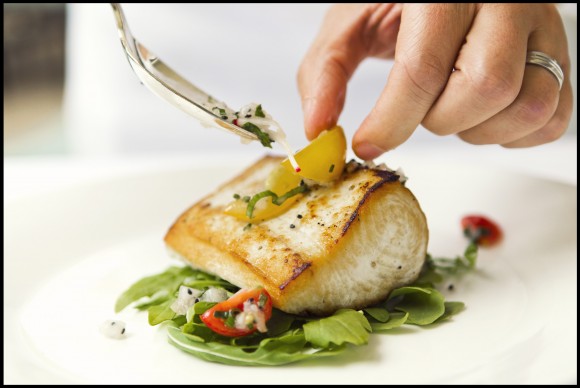 In this short 3 hour course, James will teach you how to prepare quick and easy seasonal fish dishes that you'll easily be able to reproduce at home.
James will show you what to look for when selecting your fish; freshness, quality and sustainability.  He will demonstrate how to fillet and pin bone the fish.  Then you will prepare and complete a seasonal dish you can enjoy in The Red Lion after the course concludes…no going home hungry!
All your ingredients and equipment are provided.  Just come straight from work; get involved and enjoy!  The class begins at 6pm until 9pm.
Thanks!
Enjoyable and I learnt a lot too! – Dave from Northamptonshire